InstaBooth - Instagram Hashtag Printing
InstaBooth - Instagram Hashtag Printing is an exclusive Instagram Photo Booth that celebrates your social gatherings and events into a whole new experience. It gets people talk about your brand by allows any people in the events with a smartphone to take picture wherever they'd like and upload the photos to Instagram with the unique event #Hashtag. Hashtag help bring people together – friends with family, brands with consumers, communities with their members, events with their attendees.
Not to forget, brand/event logo can be printed onto each photo to create maximum brand awareness. Instagram instant print is best being used when it comes to big scale events!
Guests happily sharing photos through social media and even receive a photo print out for memories, while you benefit from a massive amount of social media exposure for your brand and event.
How It Works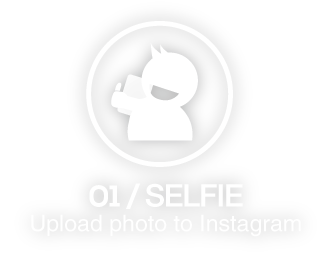 Book Now
Corporate/ Brand Marketing Benefits:
InstaBooth User engagement using your brand's social networks
Increased brand exposure on social networks
Unique personalized physical InstaBooth - Instagram prints with your brand
Snap photo anywhere throughout the event and Print at InstaBooth!
Instant enjoyment to guests